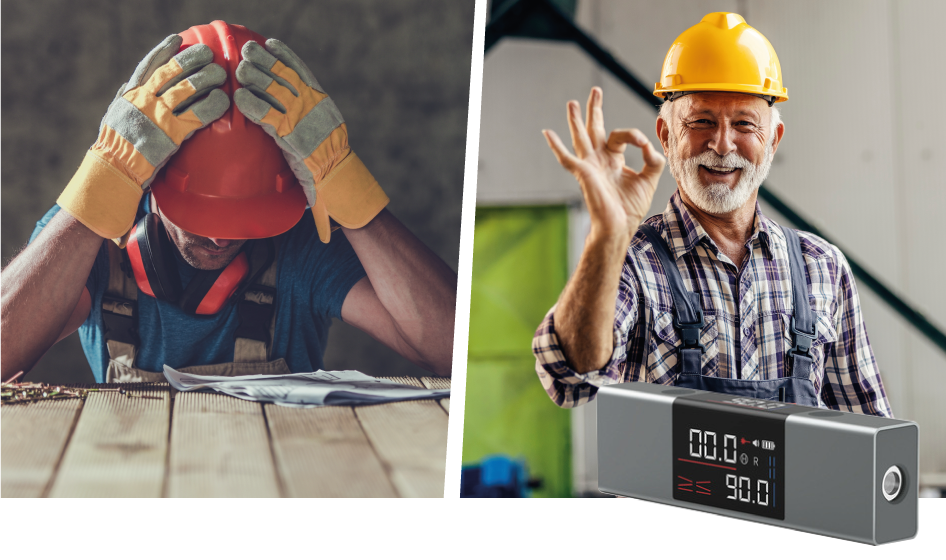 From carpenters, plumbers and painters to your neighbors use it for everyday DIY.
The first Sigaku-like devices began to be used in surveying and construction. Due to their success and thanks to new technologies, they have been adapted and are now available to the general public.

After testing more than 15 digital angle meters, Sigaku is the one that has surprised and convinced us the most for its accuracy, speed and ease of use. Here are all the reasons why we love and recommend Sigaku.